Cover all aspects of bushcraft and enjoy a night under the stars on this 24hr experience. You will leave the woods feeling refreshed and invigorated.
Immerse yourself in the natural world for 24 hours and get back to how our ancestors used to live. You will leave feeling relaxed and refreshed and with lots of new skills to use and practice. Suitable for anyone who loves being outside and wants to learn new skills to use on future trips into the wilderness or/and for those who want to sleep out but need their confidence and skills building to make themselves comfortable.
You will:
Learn knife and saw skills
Make mallets, tent pegs, traps and pot hangers
Learn useful knots
Erect tarps
Build debris shelters
Have the opportunity to sleep in a shelter you made
Learn different fire lighting techniques including friction (rubbing sticks together)
Make cordage out of plant fibres
Learn to navigate by the stars (if they are out)
Prepare wild fresh game for dinner (optional… we can also cater for vegetarians)
Learn about the uses of different plants.
After your night under the stars why not stay under canvas in one of our luxury bell tents. All the details are here at 'The Forge'
Extra information:
You will be encouraged to sleep under one of your shelters but if you would like to bring your own tent or shelter and would feel more comfortable then please do.
A kit list will be emailed to you upon booking. No specialist equipment is required.
Minimum age of 7 years old and under 18s must be accompanied by an adult.
Cake, biscuits and hot and cold drinks provided. Please bring extra food if you want.
Please get in touch beforehand if you have any special dietary requirements.
Minimum group size is 4 people. We have to do this to make it viable. If you are an individual or small group please call for available dates and to discuss options.
For last minute bookings please contact us for availability and we will be happy to help.
If you are making a group booking and want the course tailored to your needs please get in touch and we will be happy to help.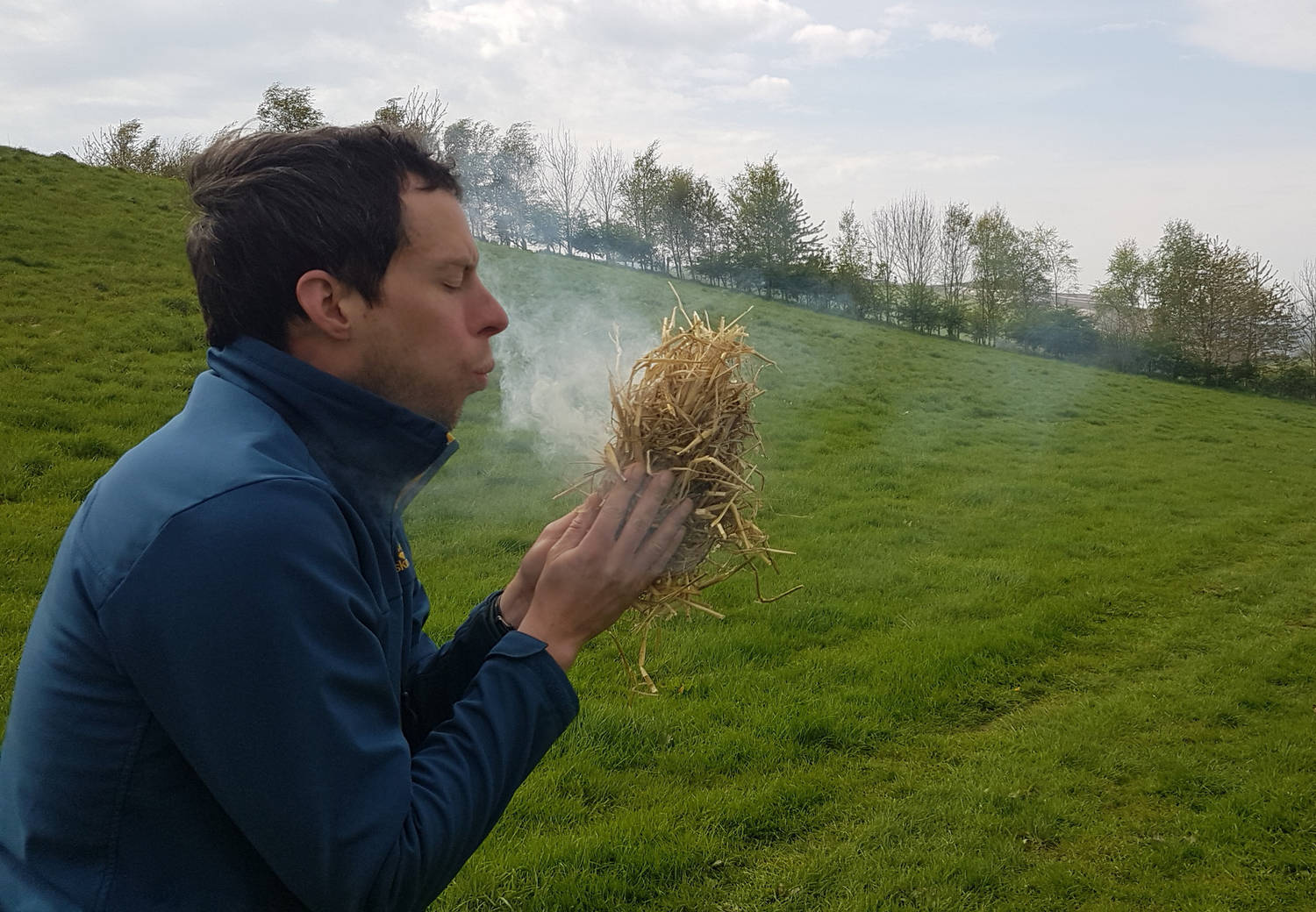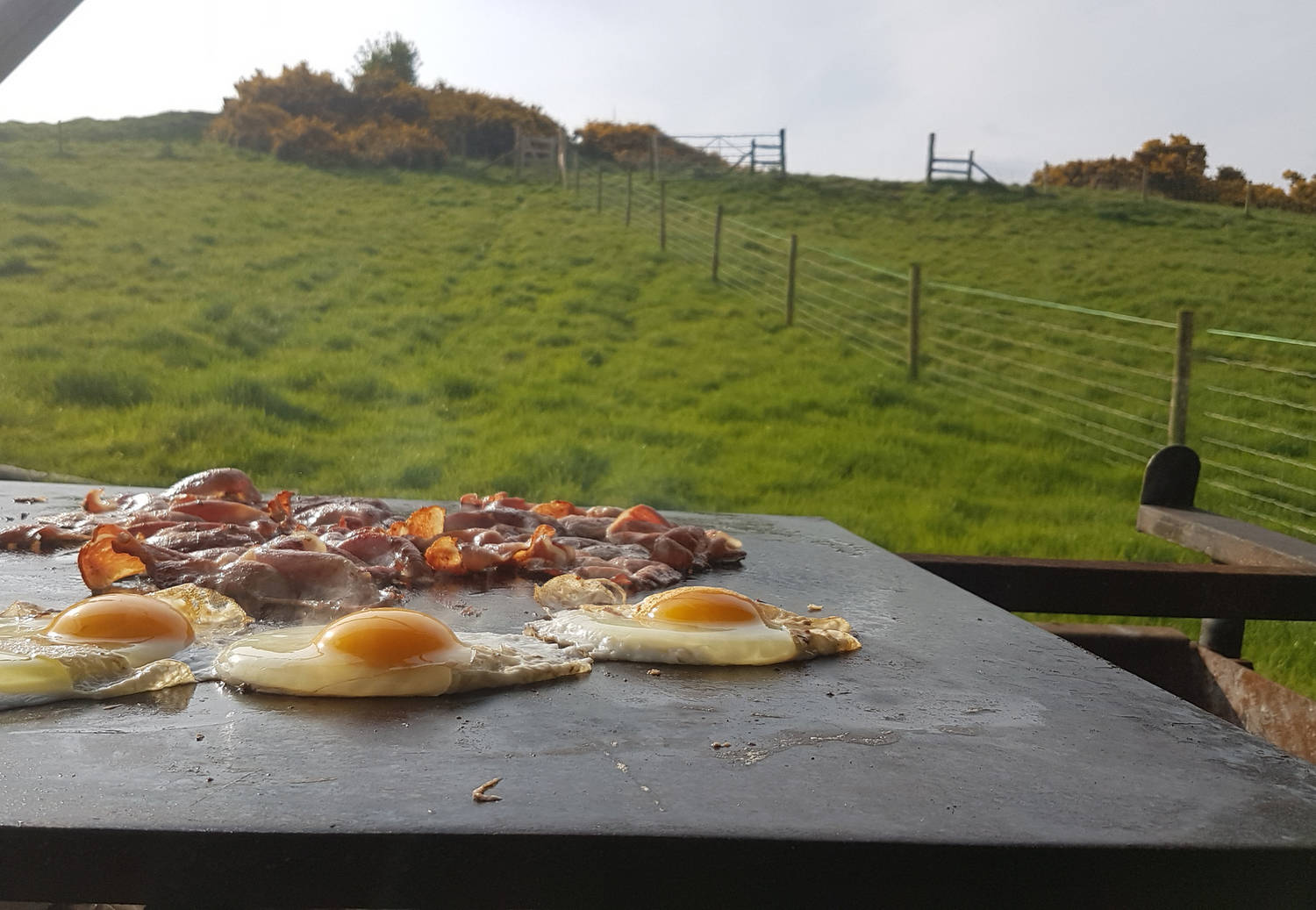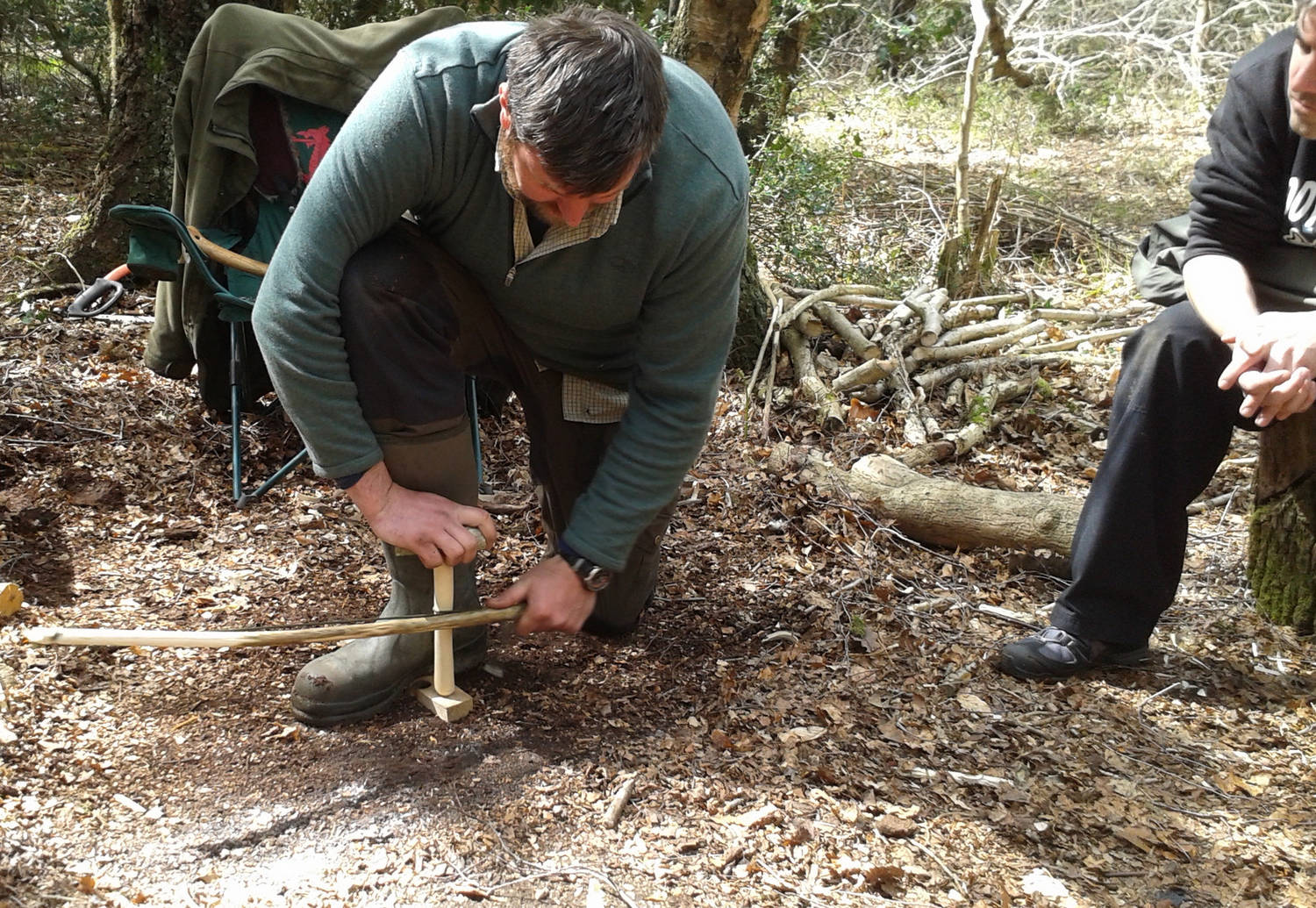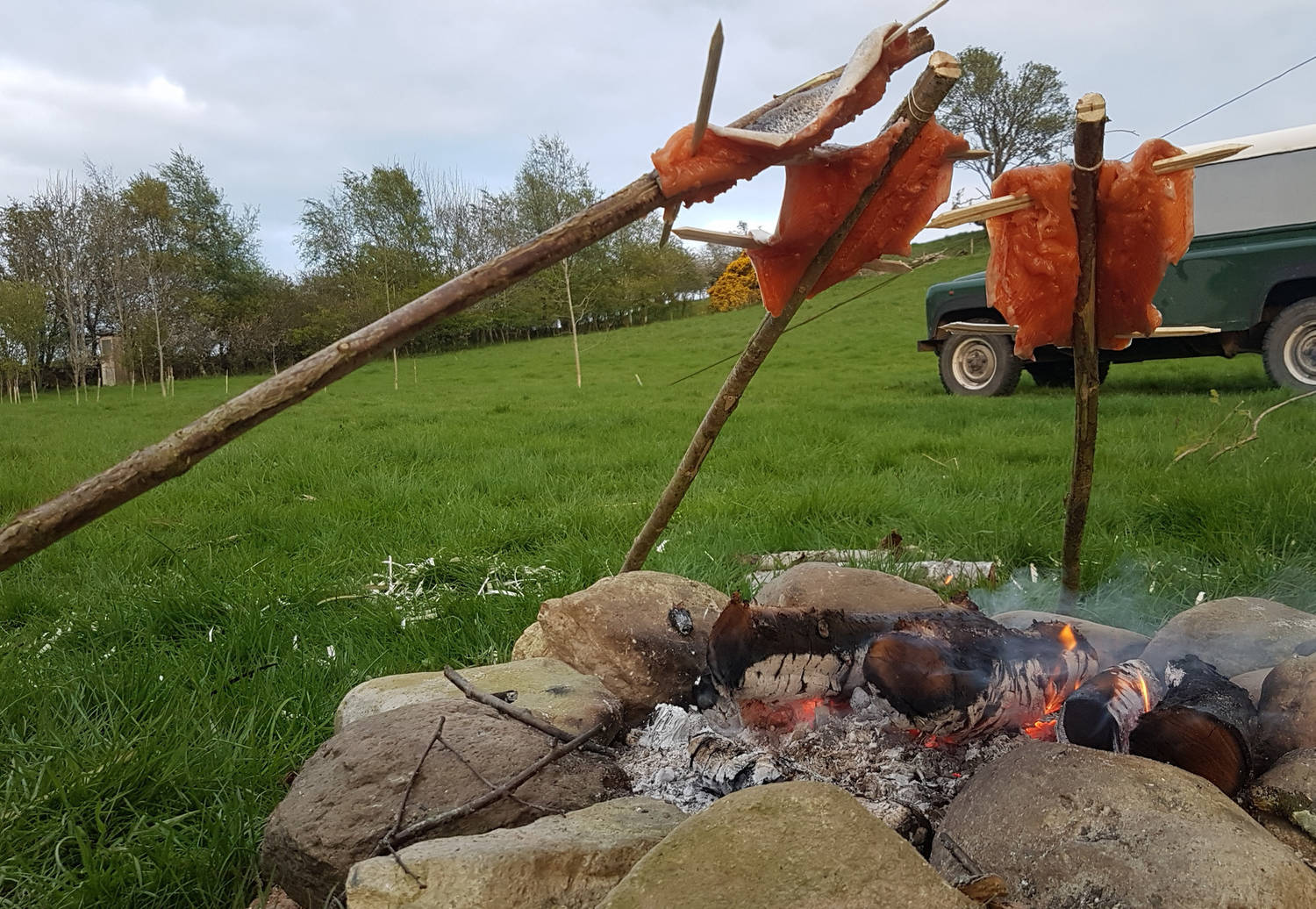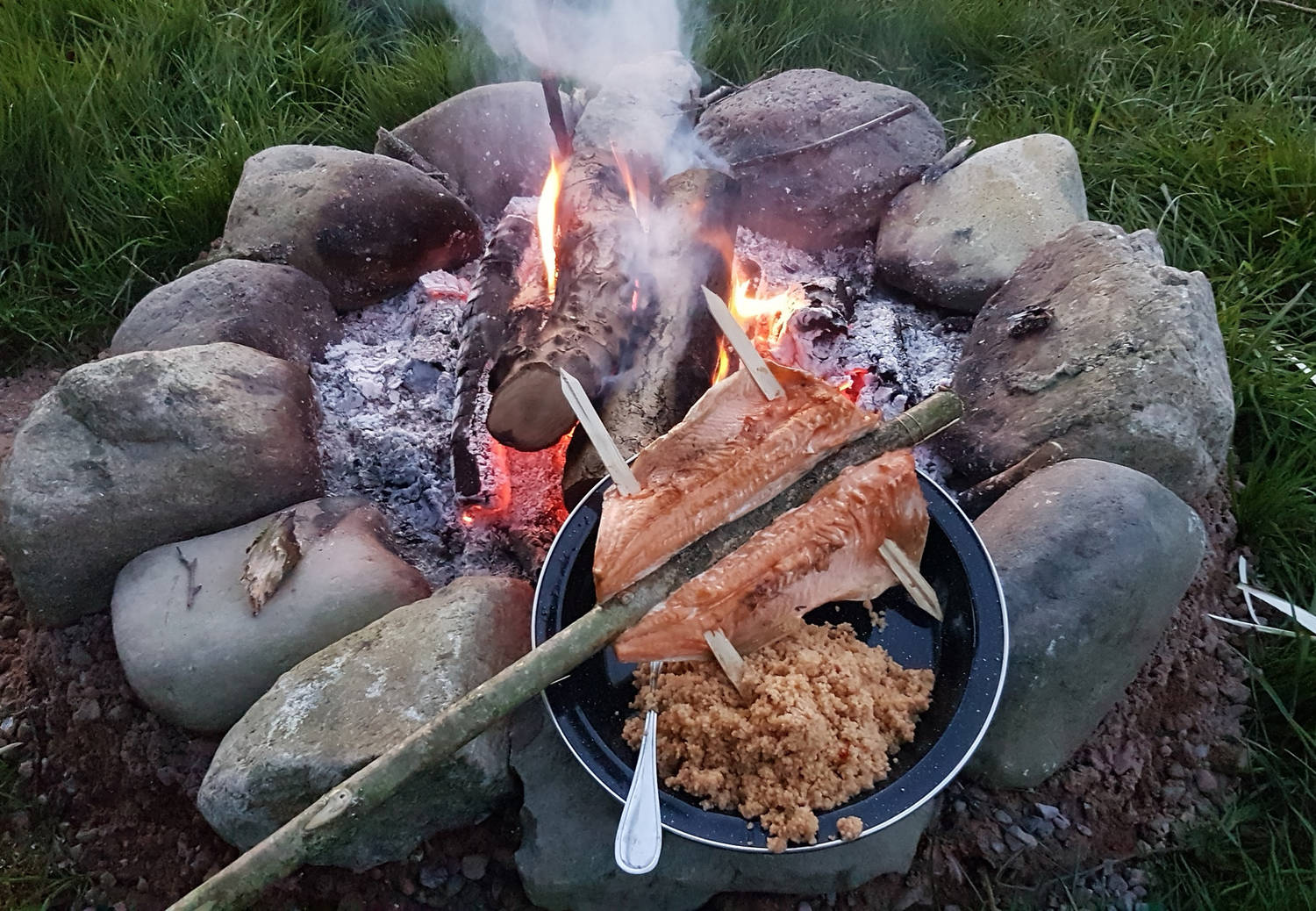 Feedback
Overnight Bushcraft Experience
Just over a week ago I was coming home from one of the best weekends that I can remember. Having booked a private trip with the Wild Bushcraft Company for my partner and myself, we headed to the site Friday evening to be ready to go the following morning. From the Friday night in my jeep, cosy on the airbed, through Saturday setting up camp and cooking among the trees, to waking up Sunday under my tarp as the sun rose to greet us and on to making tea and preparing meals, before taking down the tarp and clearing the camp away to leave no sign of our presence. Each moment in the wild was bliss. We were instructed in all aspects of wild camping, making shelters, starting fires, preparing food in the wild and knife skills etc. Yet even with such a busy schedule of things to teach our instructor "Ed" was very understanding of my partners limitations. The reason I booked a private course is that she suffers from various issues that mean she requires more breaks and a different pace of learning than most and would feel awkward in a group of strangers. Ed was very understanding and at no time let her feel an outsider. The look of joy on her face when she made fire was the highlight of the weekend. I must thank the Jamie for organising such an excellent venue and a fascinating fun filled weekend. Ed was top class, very knowledgeable yet patient when needed and I definitely recommend them to anyone thinking about bushcraft experiences.
David, Reading
(Overnight Experience)