At the Wild Bushcraft Company we know that everyone benefits from spending time and energy in the wilderness away from the stresses and strains of their everyday lives. We believe that more practical opportunities should be available for all young people in the present academically dominated world. We have over 15 years' experience of working with all different groups of young people and vulnerable adults and thoroughly enjoy the work, with the challenges and energy that the different groups offer. We believe that spending time in natural surroundings doing positive activities effects positive change within people.
The aim of our sessions is initially for the young people to have fun and feel comfortable engaging within natural settings. Then, through various bushcraft activities, we give them the opportunity to learn lifelong practical skills that help them physically and emotionally, benefiting themselves and society.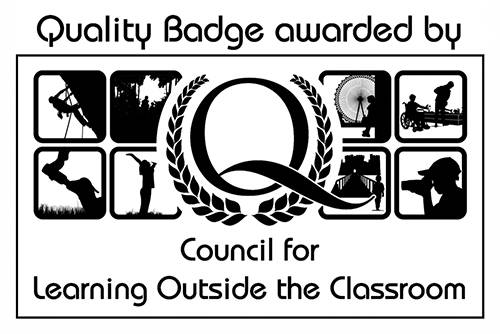 The activities are based around trust and respect and run in a fun and safe environment. They include:
Bushcraft and survival skills
Nature awareness
Wild food and foraging
Conservation and woodland management
Woodland crafts and green woodworking.
We can offer tailor-made one-off sessions, residential weeks and weekends and short or long term programmes working towards environmental awards. We are a recognised provider of the John Muir Award (JMA) and have seen over 250 young people receive their JMA. We also work closely with Duke of Edinburgh Award providers helping young people achieve the volunteering, skills and expedition sections.
Many of the young people who have worked with us have benefited from gaining confidence to access their local countryside as a place to escape and reflect from sometimes hectic lives. Others have reduced or stopped the rate at which they have offended and some have gone on to pursue successful careers in the countryside sector.
We have strong links with the adventure activity providers in the Dee Valley area of North Wales so can provide: white water rafting; gorge walking; canyoning; paintballing; rock climbing; abseiling; high ropes; canoeing; kayaking; and/or clay pigeon shooting to compliment the bushcraft skills.
We can provide camping facilities in the Dee Valley which include bell tents and basic facilities.
Feedback
"Excellent instruction, fun and memorable activities."
JESSICA DE VRIES - ST JOHN'S CE SCHOOL, BASINGSTOKE
"Absolutely blown away by the service received from you guys. Thanks a million."
MIKE MULVEY - HAMPSHIRE YOUTH OPTIONS