These are some family favourite recipes and firm favourites on courses. Try, adapt, enjoy. Go for it! If you have not cooked with game meat before you will be amazed at how tender and delicious it can be. If you have any recommendations please get in touch. Love talking food.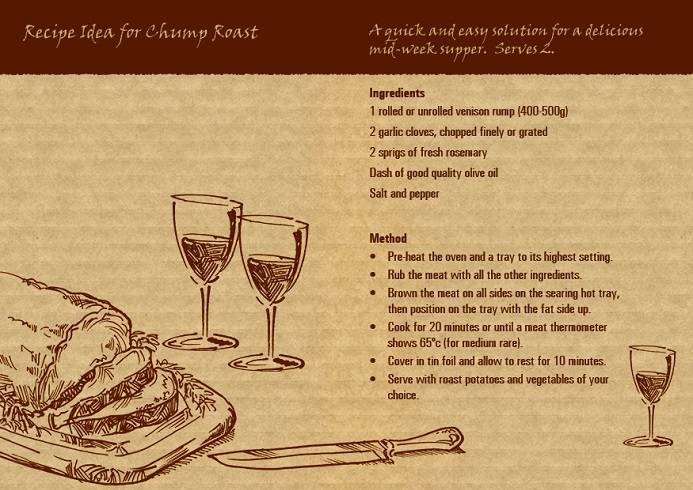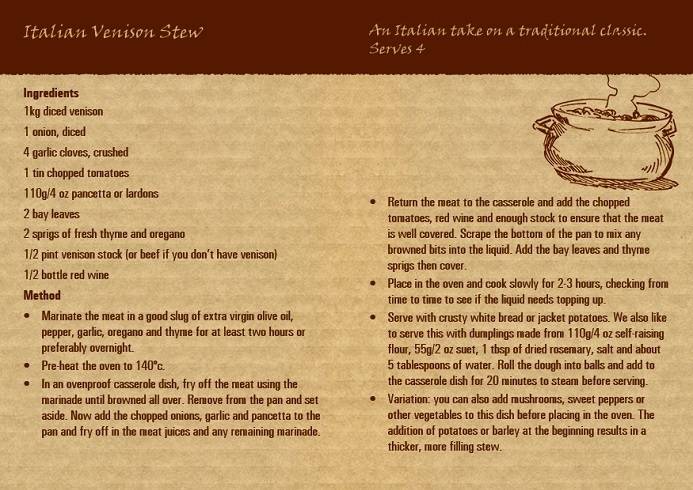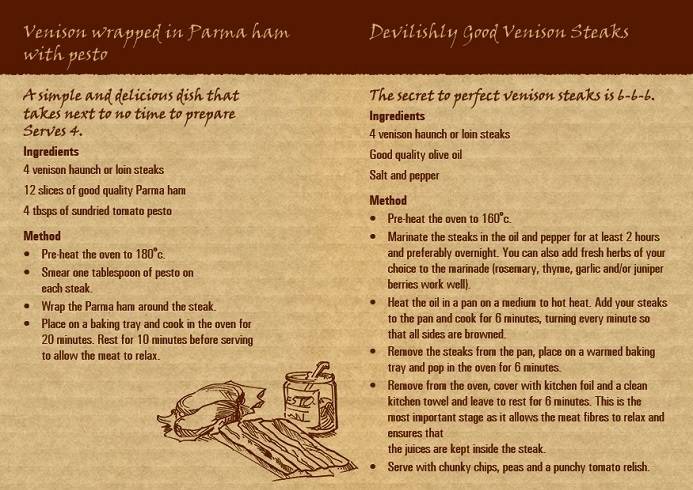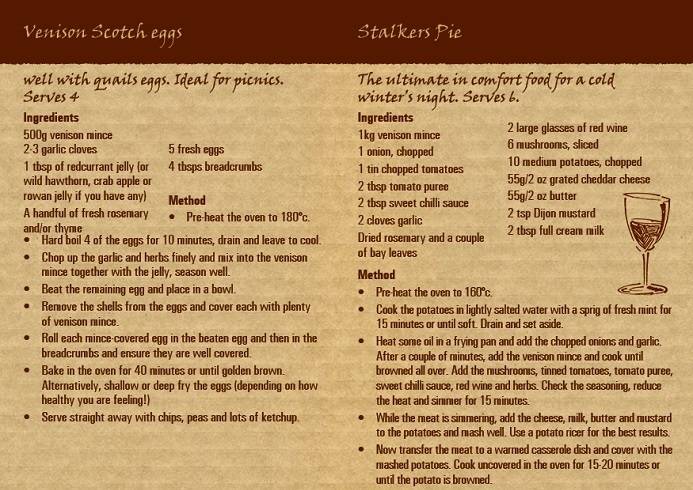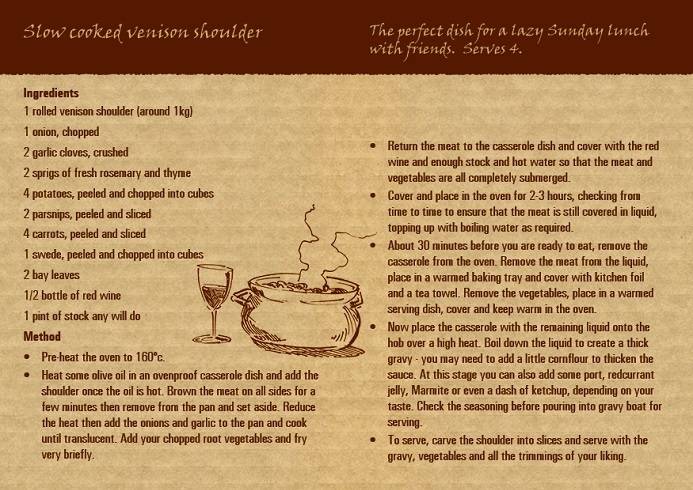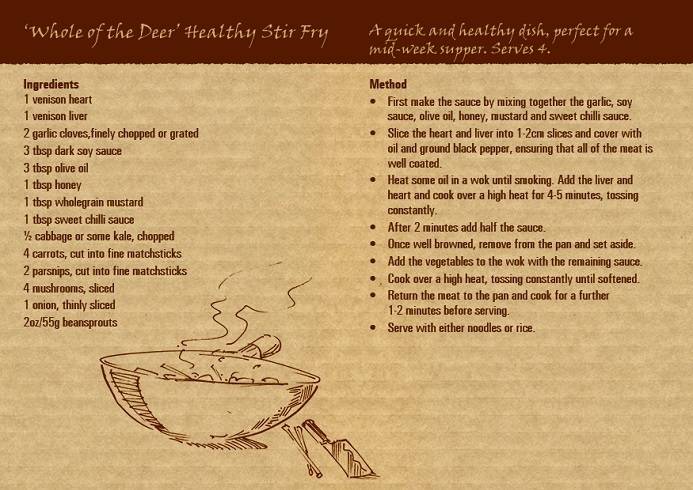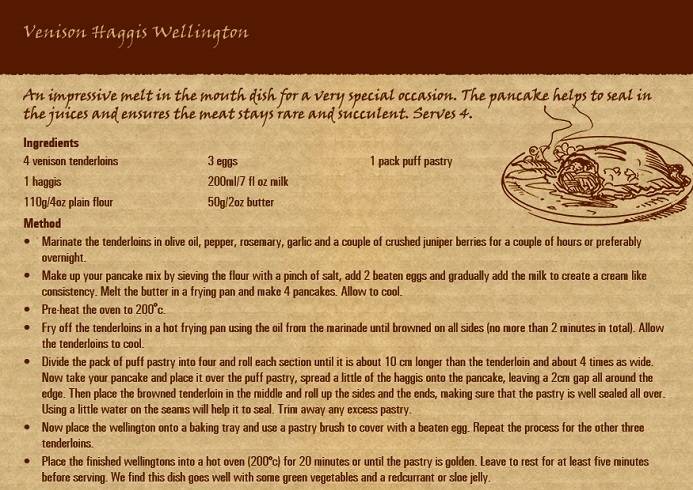 Feedback
My wife and I attended the Bow making course in September. I had previously enjoyed knife making at the Forge and the bow course was excellent, as expected. Jamie and Fergus are superb instructors, the number of participants (6) was just right and the tools and facilities were first rate. The four day duration meant that the process was not rushed as it requires plenty of patience to get the bow well balanced and well sprung. The course was completed by the production of strings and hazel arrows. I came away with sufficient skill to make an additional bow at home using a length of surplus ash from the course. The only tools required for that were carving axe, draw blade, spoke shave and a makeshift tiller.
Food and accommodation matched the quality of the course and the social aspect in the evenings added to a great experience.
Robin, Scotland
(Bow Making)