These are some family favourite recipes and firm favourites on courses. Try, adapt, enjoy. Go for it! If you have not cooked with game meat before you will be amazed at how tender and delicious it can be. If you have any recommendations please get in touch. Love talking food.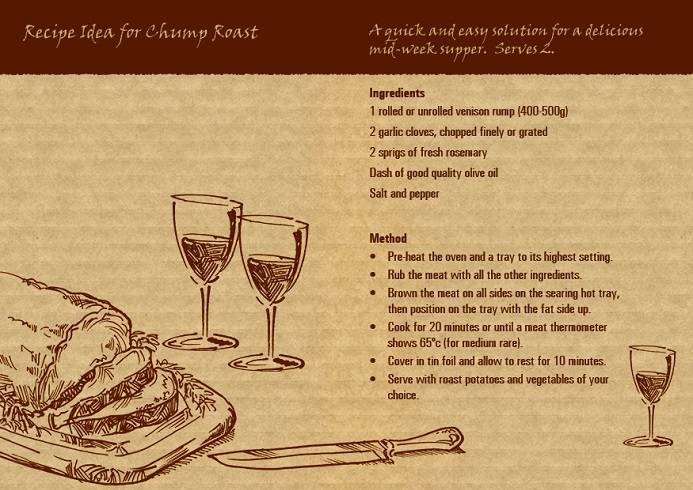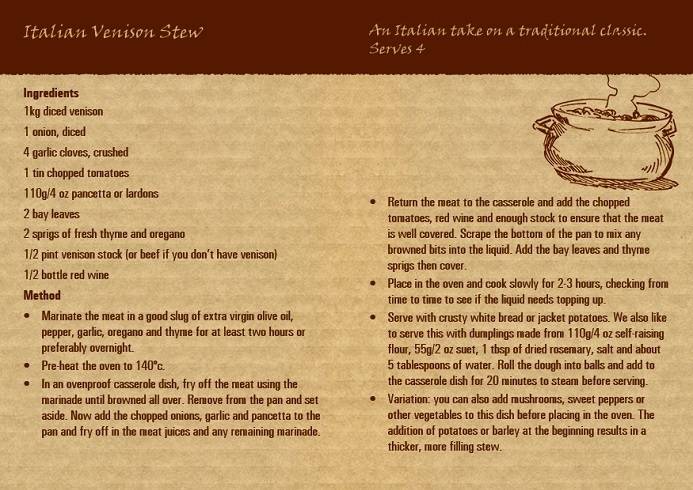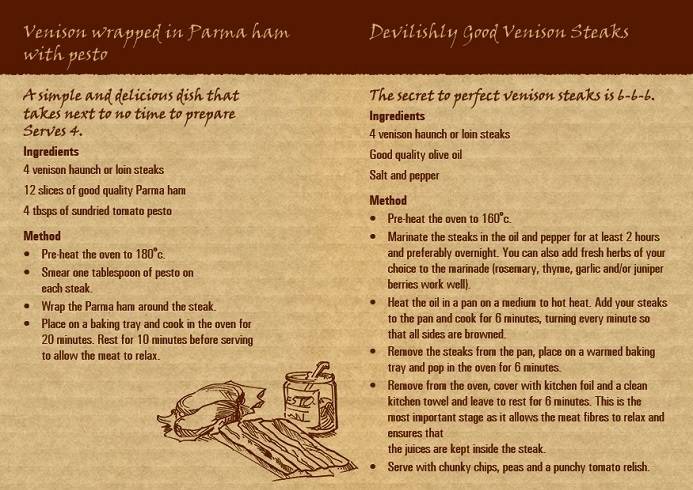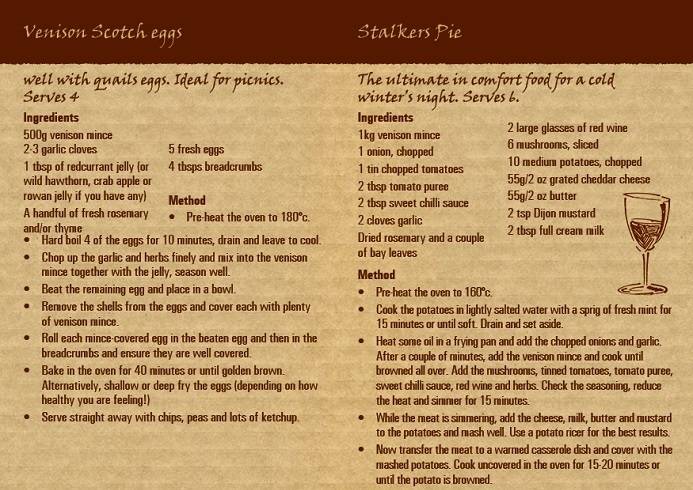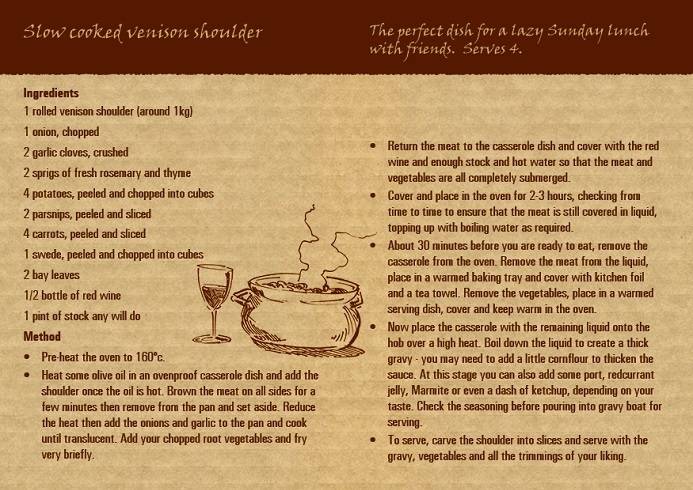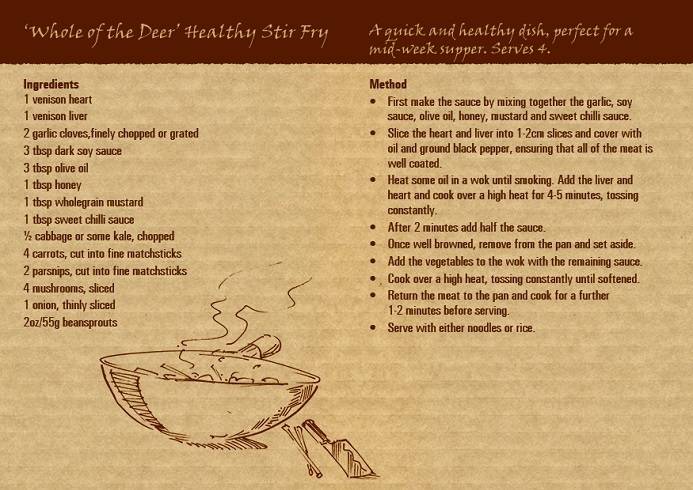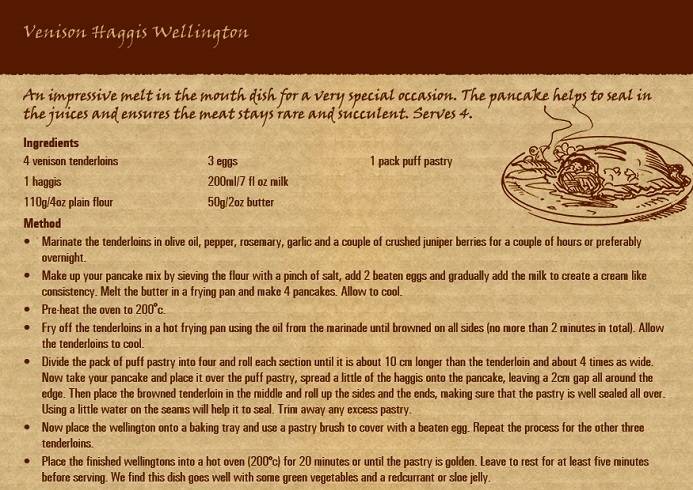 Feedback
Marvellous 4-day Knife Making Course
I booked on the 4 day knife making course run by the Wild Bushcraft Company. Communication beforehand was great - sorting out a tent, arranging to arrive the night before, welcoming me on site, all that stuff. The course, led by Jamie and Ferg, was really good too, learning how to use the forge, re-purposing old suspension springs into a knife blade, fabricating a handle and making a sheath, all in 4 days. I didn't really think it was possible, but all 6 students came away with at least one completed knife. The site is beautiful too, with the forge tucked into a quarry on the site of an Iron Age hill fort - nice to think that we were continuing something that started best part of five thousand years before! The tent was big and well equipped with bed and light (the glamping versions came complete with decking, kitchen and a load of equipment) and the food was very, very plentiful (highlight was venison stew, lovely!) All in all a great weekend, and I'm very pleased with the outcome, and the knowledge gained to be able to do some of the same things at home.
Jason Gaskell, Guilford - Surrey
(Knife Making)