These are some family favourite recipes and firm favourites on courses. Try, adapt, enjoy. Go for it! If you have not cooked with game meat before you will be amazed at how tender and delicious it can be. If you have any recommendations please get in touch. Love talking food.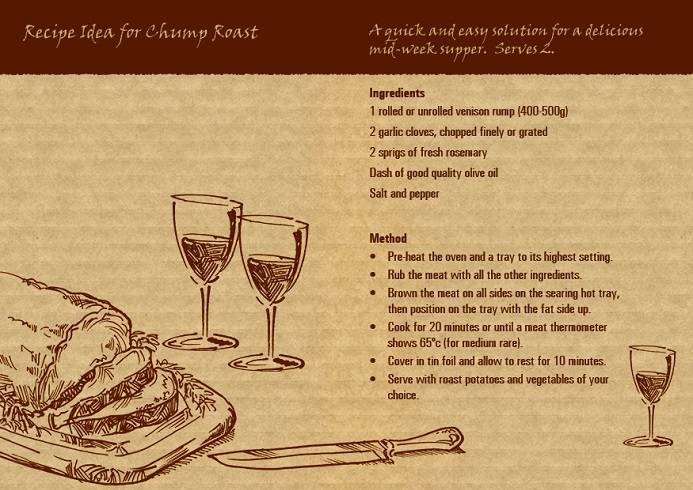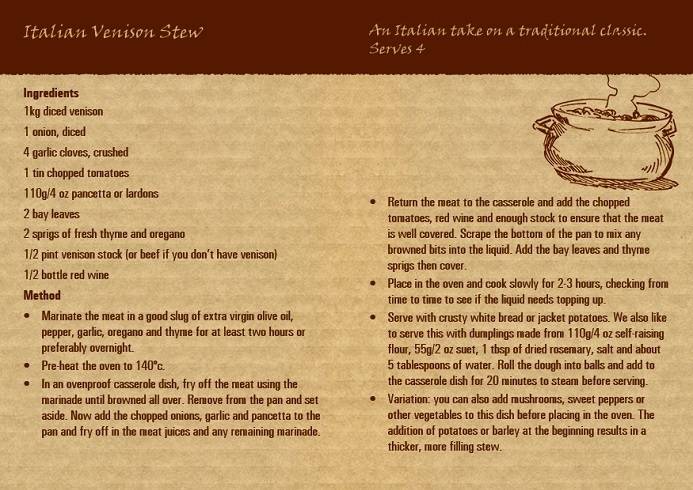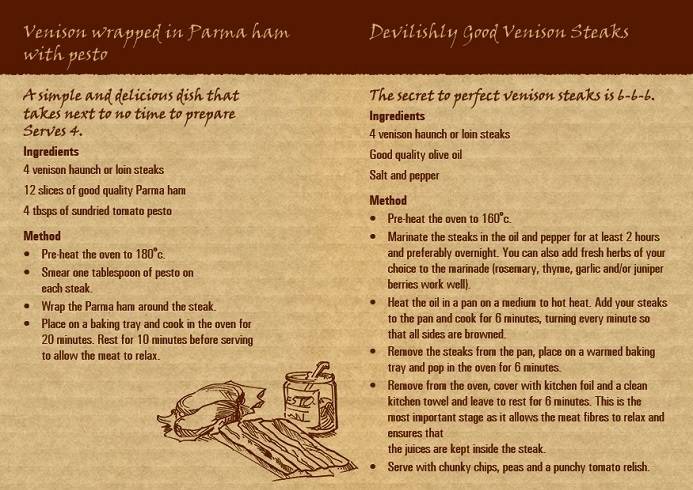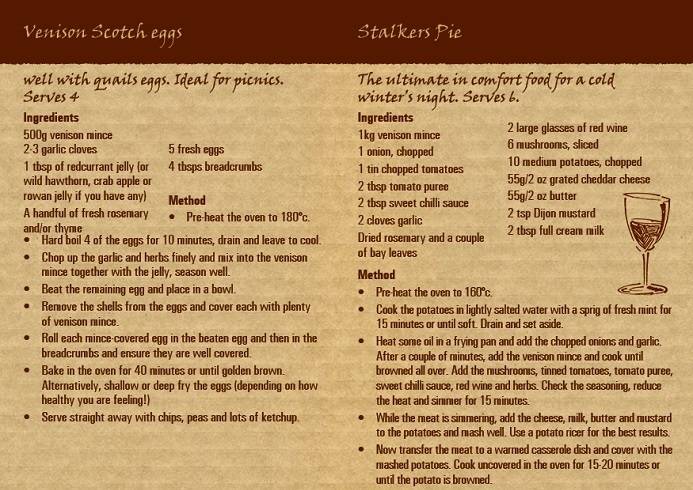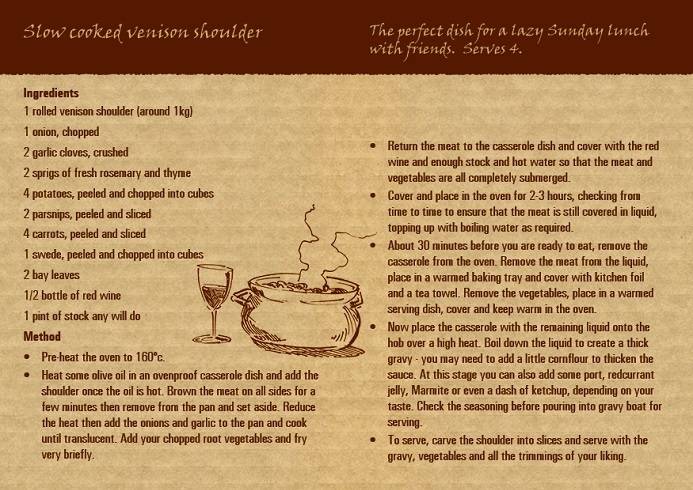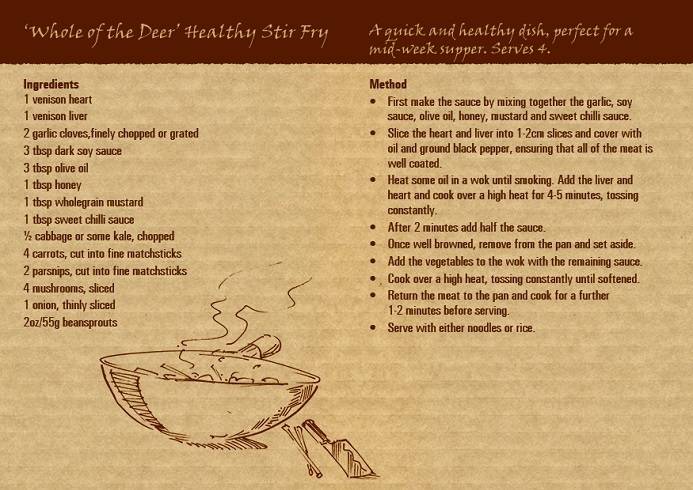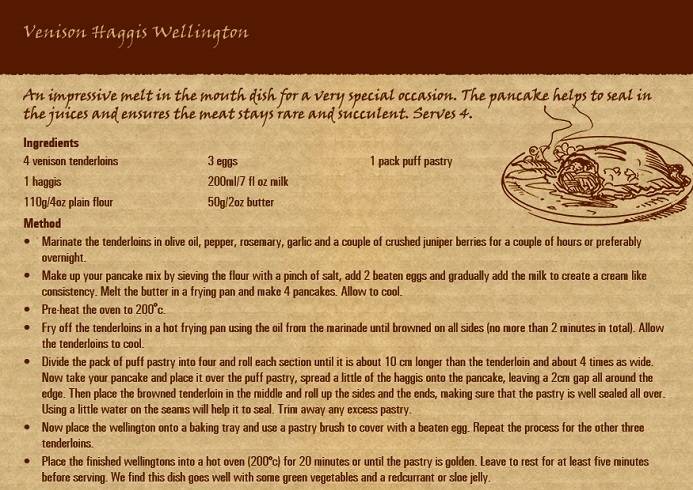 Feedback
Brilliant venison butchery class
Jamie came along to a camp we had organised for some of our customers to give a venison butchery demonstration. Deckchairs at the ready, we all sat in the sun while he built a wooden tripod from which to hang a 30kg roe deer he shot recently in the New Forest. Jamie's enthusiasm is catching and he soon had children and adults alike wielding a knife and helping with the skinning, jointing and preparation for cooking. Jamie's knowledge and love of the land shine through and pepper his talks with titbits of knowledge and deeper insights into managing our land and deer populations. The tenderloins and haunch steaks were cooked to perfection and everyone had a taste and mopped up the juices with sourdough bread made by another guest. A thoroughly enjoyable few hours with a thoroughly lovely person. Will definitely book again!
Lesley, North Wales
(Whole of the Deer)